Content creating is a hard nut to crack but Ocoya is here to make it easy. It is one of the best marketing platforms that helps you to create competitive content, run, and analyses your campaigns in one place.
With Ocoya you can easily keep your social media accounts engaging. Here you can also create professional graphics in seconds.
Visit the "Ocoya Lifetime Deal (AppSumo)" deal page.
Wait for some seconds, An Discount popup will appear.
Enter your Email to receive the exclusive benefits.
Continue with the same email id.
Get a 10% discount at the end.
Discount valid for new users on Appsumo only.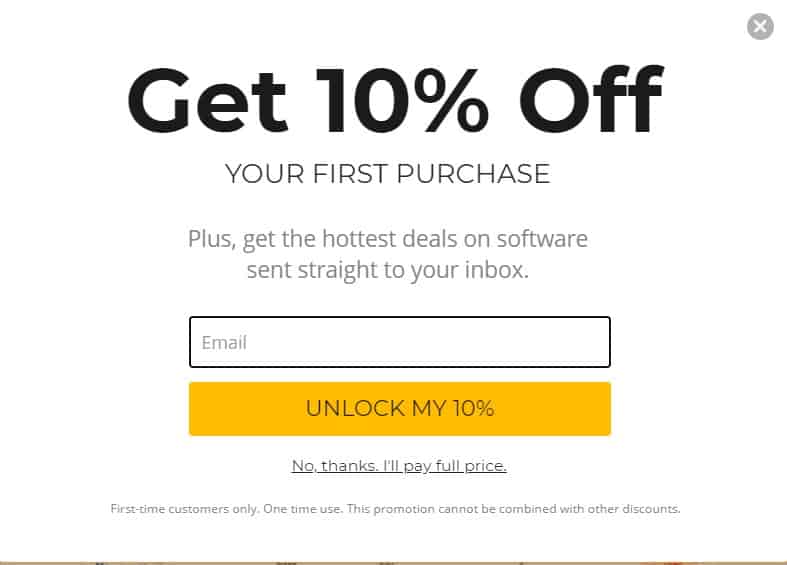 Ocoya Lifetime Deal (Features)
In this digital world, it is very important to captivate your audience and increase your following on social media. In content marketing, you have to create, distribute and optimize the content on a well-ordered basis to keep your search engine ranking high.
Ocoya will help you to manage your content marketing platform. From finding the perfect graphic to generating campaigns Ocoya will save a lot of time. Here you can generate AI-powered copy in seconds with Travis™ AI, schedule posts the time you post to save time and get actual or present analytics on how well they perform on social media. 
From starting to end Ocoya will take care of your content presenting. This is the best tool for small business handlers who is looking for a great content marketing solution to save time and money.
 Key Features of Ocoya Lifetime Deal
Easy to post on Facebook, Instagram, LinkedIn, and Twitter.
10,000+ Templates available.
Great User Interface.
Consumer-Driven Platform.
Ocoya basically focuses on the digital marketing "funnel" from posting to analytics. This is an all-in-one tool that content marketing needs. 
How to Set-Up Ocoya?
Sign Up in Ocoya platform.
Connect your social media channels to Ocoya account.
Go to the My Content Section and create your first post here.
Then hit the create content button and design your image.
After that, click on the Generate caption option. Where you can also generate hashtags.
Finally, Schedule your post to your profile.
Conclusion
So, what are you waiting for? Take the advantage of Ocoya now before time has gone. It will save your hours in content marketing. Download and enjoy now!
Ocoya Lifetime Deal (Pricing)
| Tier 1 ($59) | Tier 2 ($118) | Tier 3 ($177) |
| --- | --- | --- |
| 20 social profiles | 40 social profiles | 60 social profiles |
| 4 team members | 8 team members | 12 team members |
| 4 workspaces | 8 workspaces | 12 workspaces |