Welcome, Playdude! Finally, they are back on track with some major improvements in their fantasy app. You can now enjoy Fantasy Cricket, Football, Basketball leagues along with Quiz. Use Our Playdude Referral Code: pd-Bond-18 to get a 100Rs Cash bonus which is partially usable in joining leagues. You can earn some great amount using your Knowledge & Skills of fantasy sports.
IPL is approaching, So is your chance to earn unlimited winnings by referring your friends and colleagues, Playdude has come up with an interesting Referral system which will benefit you in long term for sure. So do not waste your chance of getting more and more referrals and win leagues without worrying about hefty competitions on many popular apps.
Manish Pandey is a brand ambassador of Playdude that definitely makes the user believe that app is genuine and have something great in it. New features are added in last some updates, Many bugs are being fixed, Free leagues added in recent updates which makes the app butter smooth.
How To Signup On Playdude?
Download the Playdude Apk from the above link & install it.
Allow all the required permissions to install the app.
Enter Mobile number to login/signup
Enter Referral Code: pd-Bond-18
Verify Email in the next step.
You will be directed to the dashboard.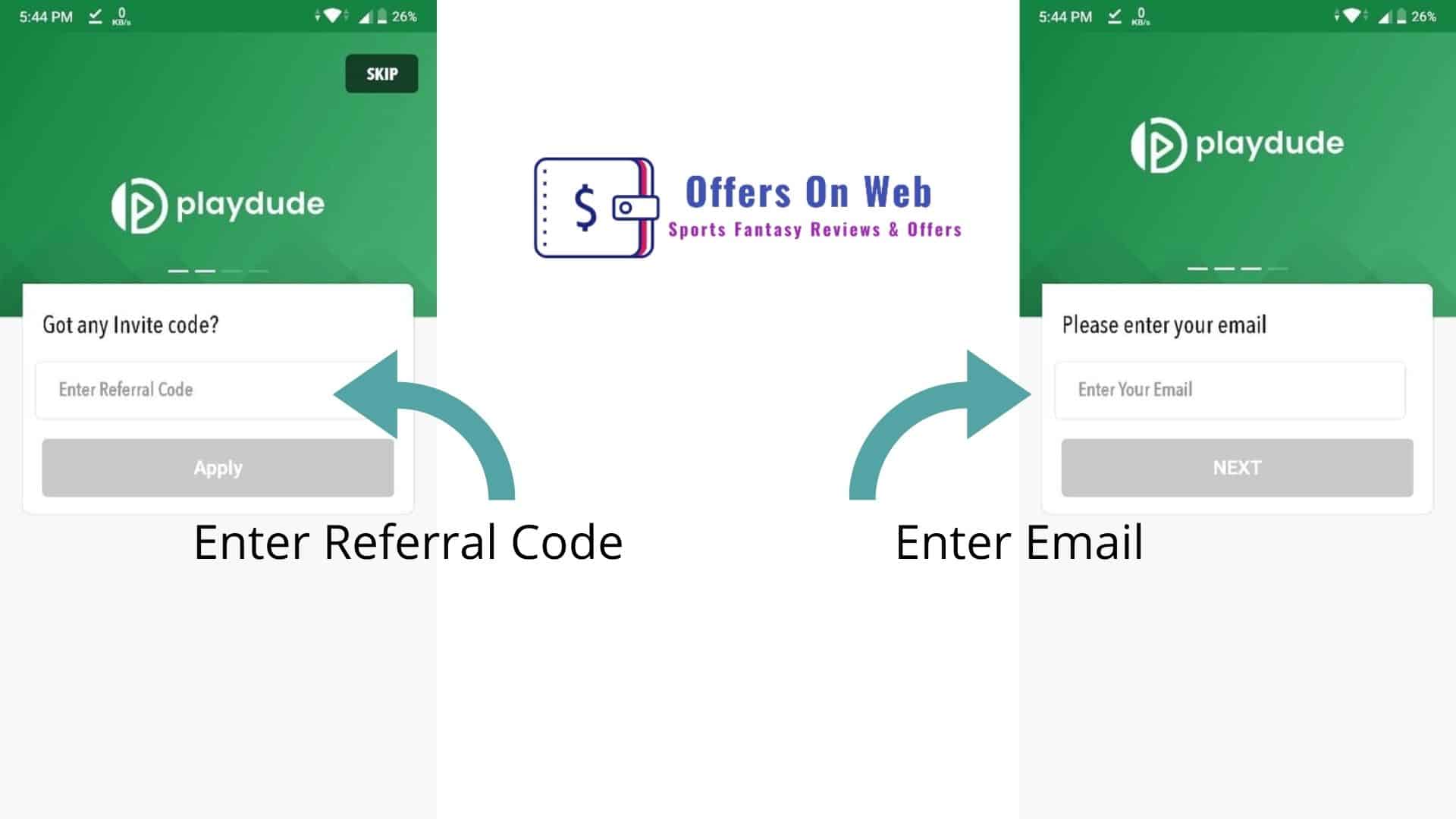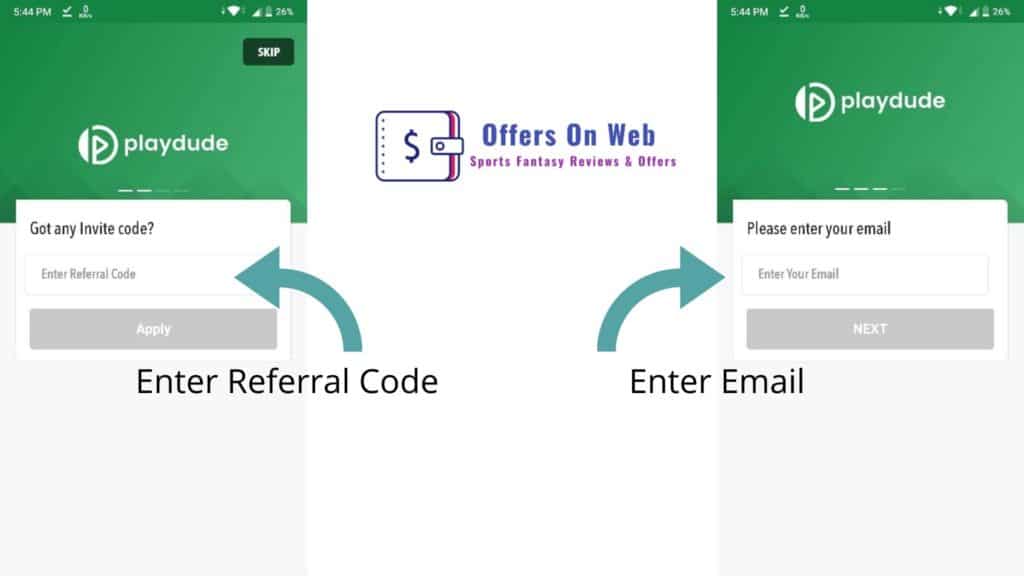 Important Note!
Residents of Assam, Odisha, Telangana, Nagaland, Sikkim are not allowed to participate in paid leagues. We are not responsible for any loss or misdeeds committed by the company.
Playdude Referral Code | Benefits
Benefits Of Playdude Invite/Referral Code
After a recent update, Referral system is completely changed and it is one of the most preferred referral benefit system loved by everyone. A new incentive structure is introduced which is exciting and motivating.
Copper (3 to 9 Referrals)
The user gets a chance to create their own personal or custom referral code.
Silver (10 to 24 Referrals)
The user gets .50% of all the deposits done by its referrals. Ex- If your referral deposits 100 then you'll get .5
Gold (25 to 49 Referrals)
The user gets 1% of all the deposits done by its referrals. Ex- If your referral deposits 100 then you'll get 1Rs
Diamond (50+ Referrals)
The user gets 2% of all the deposits done by its referrals. Ex- If your referral deposits 100 then you'll get 2Rs
How To Verify Playdude Account?
Verification is a one-time compulsory step to initiate withdrawals.
After signing up, You have to verify Email first.
Go to Profile > Click on Edit button (Top-Right) > Click on Email Verify.
How to Verify Bank Details?
Click on Profile
Navigate to Bank details tab
Enter Your Name as per bank details
Bank details – Bank Name, Account Number, IFSC code (Passbook/ Cheque pic)
Pan Card (Number, Image)
Details of Pan card, Bank should be of the same person.
You must be 18+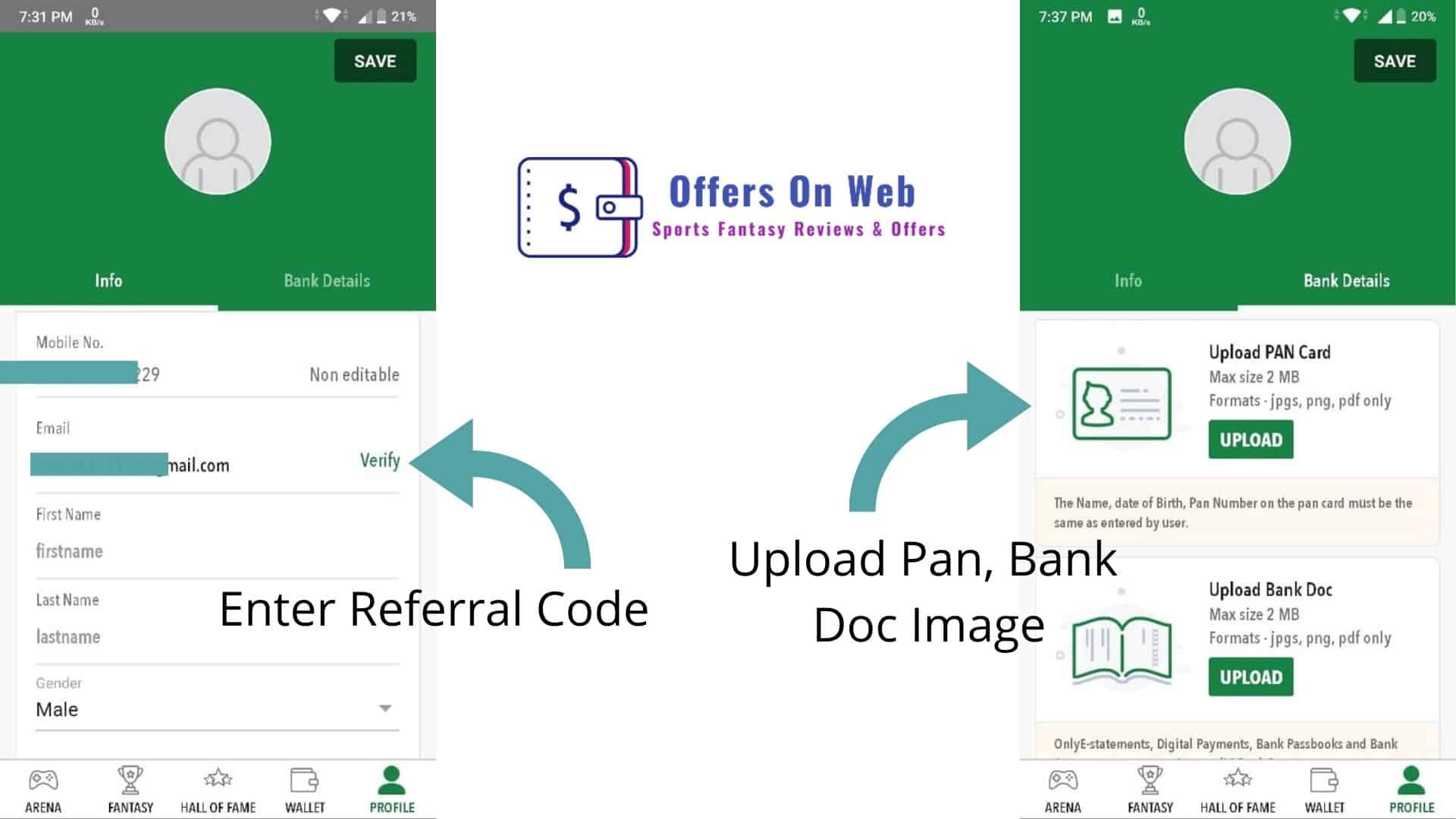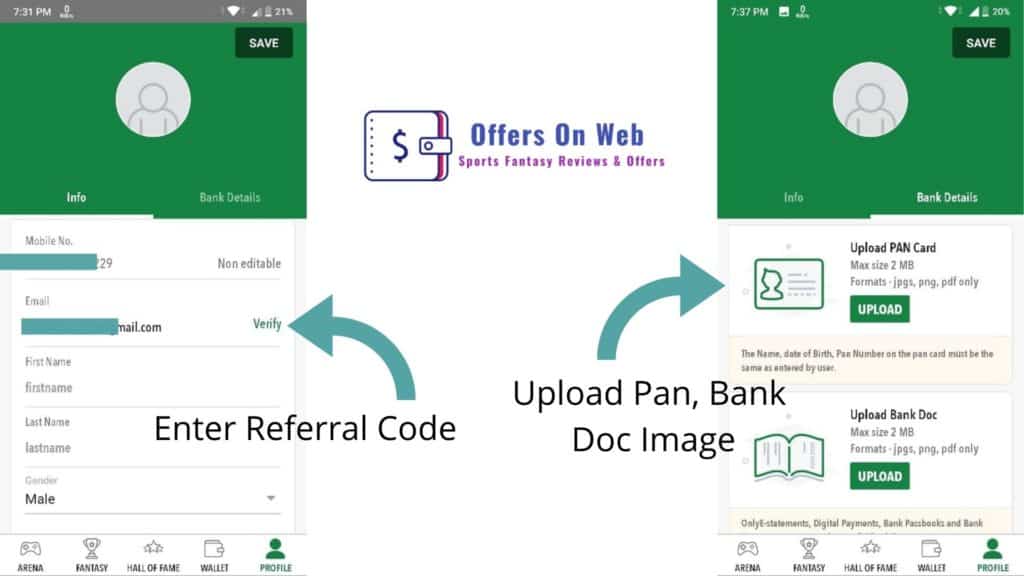 How To Withdraw Money From Playdude?
The minimum withdrawal amount is 50.

The maximum withdrawal amount is 2,00,000.
You can withdraw in Paytm and Bank account.
Your Paytm account must be KYC verified.
30.9% TDS if single league winning is more than 10k.
How To Contact Playdude Customer Care Helpline?
There are multiple ways to connect with Playdude Customer care
What's New/Highlights Of PlayDude
Hall Of Fame Feature added.
Live Cricket scores cricket matches.
Exciting rewards for top leaderboards.
Superb referral system added.
Wallet transaction details revamped.
What Is Hall Of Fame In Playdude?
Hall of Fame feature is a reward program that offers really exciting prizes for the top 10,000 users with highest points in a single T20 league. Every league has its own leaderboards so grab this opportunity and get the best possible reward.
1st Prize ~ Dinner With Manish Pandey
2nd prime ~ A Moto Bike
3rd Prize ~ Smart Phone
4th prize ~ Bat Signed By Manish Pandey
5th prize ~ Tshirt signed by Manish Pandey + 5,000 Rs
6th Prize ~ Tshirt signed by Manish Pandey worth + 1,000 Rs
7th Prize ~ Tshirt signed by Manish Pandey worth + 500 Rs
8-10 prize ~ 500 Rs
11-50 Prize ~ 300 Rs
51-100 Prize ~ 100 Rs
100-1500 prize ~ 50 Rs
1501 – 5000 Prize ~ 30 Rs
5001 – 10,000 Prize ~ 50 Bonus
How To Play?
Join every leaderboard contest in Indian T20 leagues.
Create your team and join the leagues.
Worth 10 lakhs Prizes for the top 10,000 users
Check standing and prizes in "Hall Of Fame" tab.