MyGlamm is a premium cosmetic store upheld by one of Europe's largest natural beauty companies, collaborated with global makeup experts to bring out the customized cosmetic solutions for everyone.
As a part of the survey, You will be answering some basic questions which will help the brands understand the consumer's requirements like shade choices, Texture preferences, and others.
What Are The Rewards Of MyGlamm Lipstick Survey?
Free MyGlamm Lipstick worth Rs.375/- (99Rs Shipping)
You can pick any available shades.
Additional 275 MyGlamm Points.
Bonus Points for furthur discounts.
Invite your friends to get unlimited free cosmetics.
How To Claim MyGlamm Free LipStick?
Follow this simple process to claim your Free Myglamm lipstick (99Rs Shipping).
Step-1 (MyGlamm Survey Link)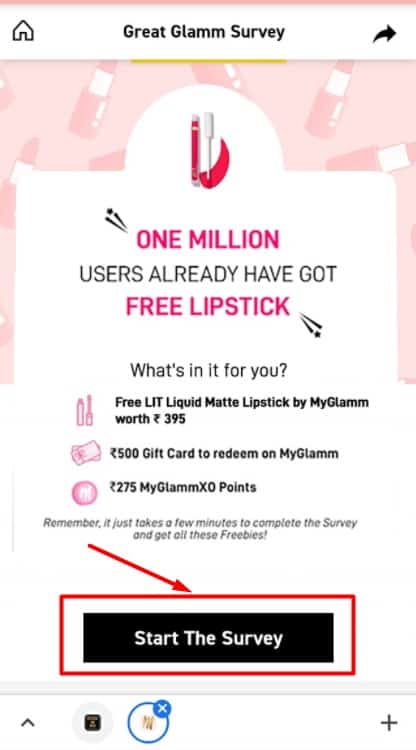 Step-2 (Enter your mobile number)
Enter your mobile
Verify it by OTP.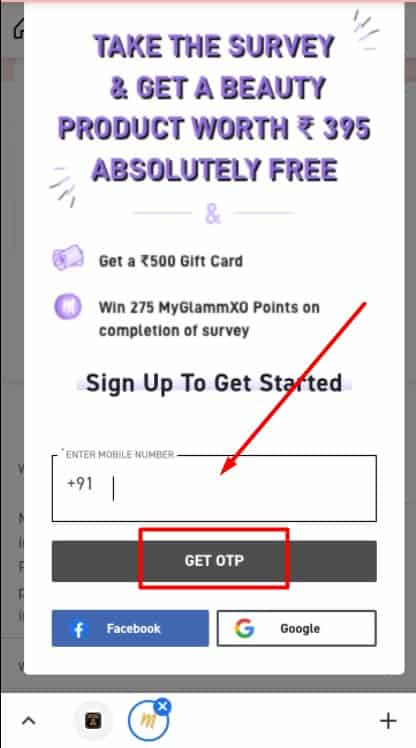 Step- 3 (Answer The Survey)
Fill the answers as per your preferences.
You will be asked 4-6 questions.
Step- 4 (Choose Your Shade)
After submitting the survey, Click on GET FREE LIPSTICK.

Choose your shade as per the preference and availability.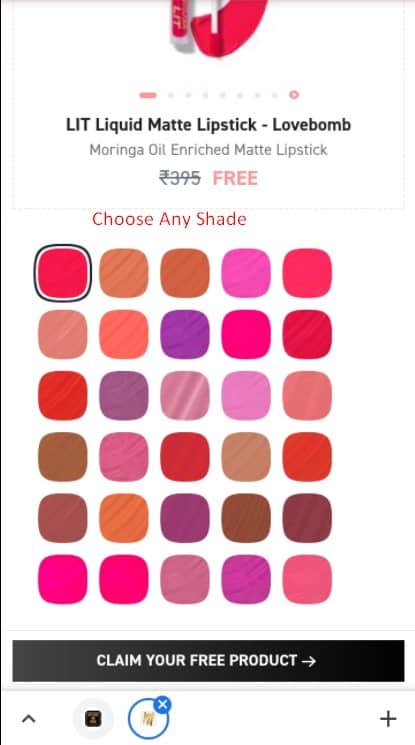 Step- 5 (Enter Address & Pay)
Enter your address, whereever you want the product.
Pay the 99Rs shipping, Free shipping if adding 200Rs more product