Rario, a licensed player cards platform in India, has launched the world's first fully licensed cricket strategy game – the D3 Cricket Strategy Game – using its own Player Cards. This game offers rewards up to $125,000 (1CR) and is set to revolutionize the sporting world.
The Caribbean Premier League 2022 is the first tournament available to users under the D3 Strategy game, which was launched on August 25, 2022. Fans can now display their collection of the greatest cricketing moments and play the Cricket Strategy Game to win exciting prizes using their Player Cards. Simply own Player Cards, play the Ultimate Cricket Strategy Game, and win big!
| App Name | RARIO |
| --- | --- |
| RARIO Referral Code | HARSHITYGZKPM |
| Download | RARIO App |
| SignUp Bonus | 10$ |
| Brand Ambassador | N.A. |
| Head Office | II Floor, O-26A, Jangpura Extension, New Delhi, India, 110 014 |
| Last Updated | 24-April-2023 |
What determines the worth of cricket Digital Player Cards?
Similar to trading cards, digital Player Cards also have a value that is determined by market demand. The popularity of a player and the scarcity of a particular card will affect its value. The greater the demand for a specific player card, the higher its value will be in the market.
Conversely, if the supply of a particular card is limited, its value is likely to increase due to its rarity. The value of digital Player Cards is determined by market forces and can fluctuate based on several factors, such as the performance of the player, the team's success, and the overall popularity of the game.
Similarly, if a player has a high number of followers on social media, it can create a buzz around their Player Card, leading to an increase in its value.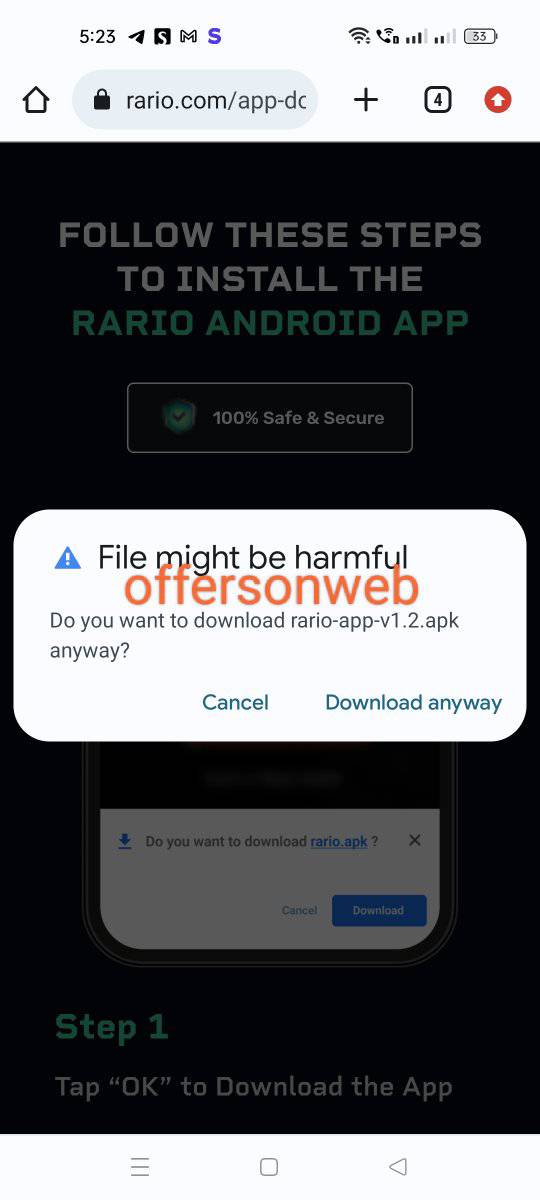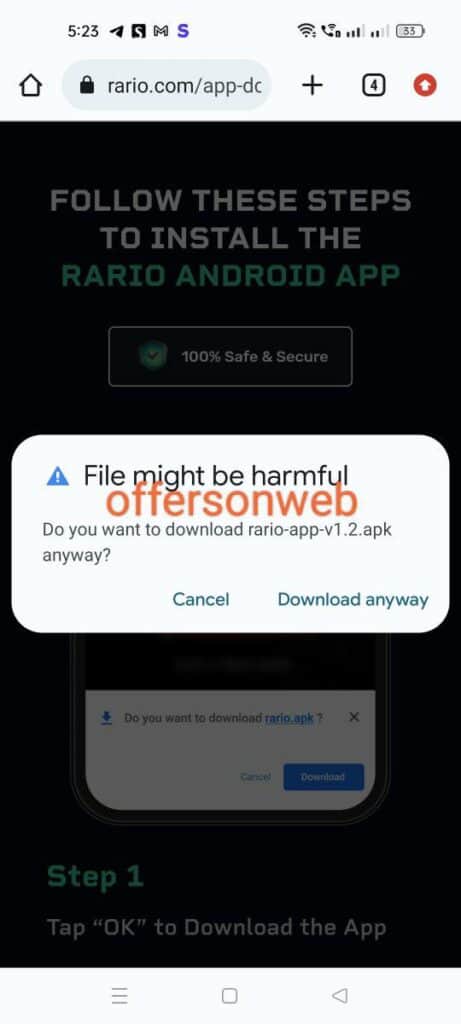 How to play the D3 Cricket Strategy Game?
Step 1: Pick a "LIVE" match to participate in. Users can choose from the matches available on Rario's platform and select the one they want to play.
Once a match is selected, users can proceed to the next step of the game, which involves choosing the players and making strategic moves to win rewards using their Player Cards.
It's important to note that the game is only available during live matches, and users must pick a match that is currently ongoing to participate.
Step 2: Build a team of three players. Users can choose from their collection of Rario Player Cards and select one card each for a batter, a bowler, and any other player of their choice. The selected players can be a combination of batters, bowlers, all-rounders, or wicket-keepers. One of the players must be assigned as the captain, who will earn double points in the game.
Card 1 – Batter (can also use Wicket-Keeper or Allrounder as Batter)
Card 2 – Bowler (can also use Allrounder as Bowler)
Card 3 – Any Player (can be Batter, Wicket-Keeper, Allrounder, or Bowler)
Note: A minimum of one player from each team must be selected.
Step 3 : Users can participate in different contests to win rewards using their selected team of players. These contests have different entry fees and reward structures, and users can choose the ones that best suit their strategy and preferences. Once a contest is entered, users can sit back and watch the match unfold while keeping an eye on their team's performance and making strategic moves to maximize their points.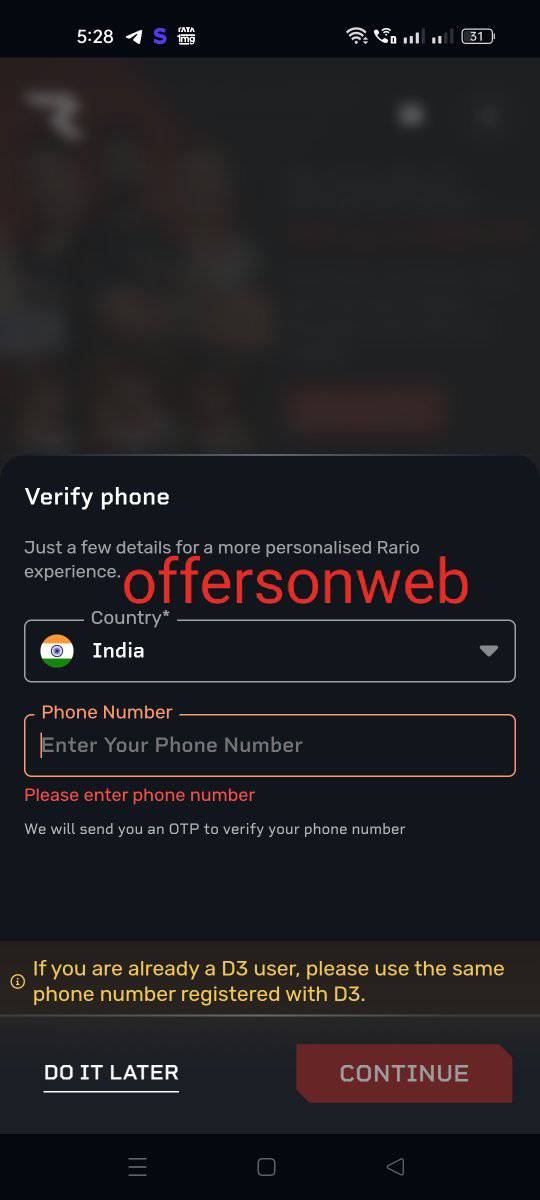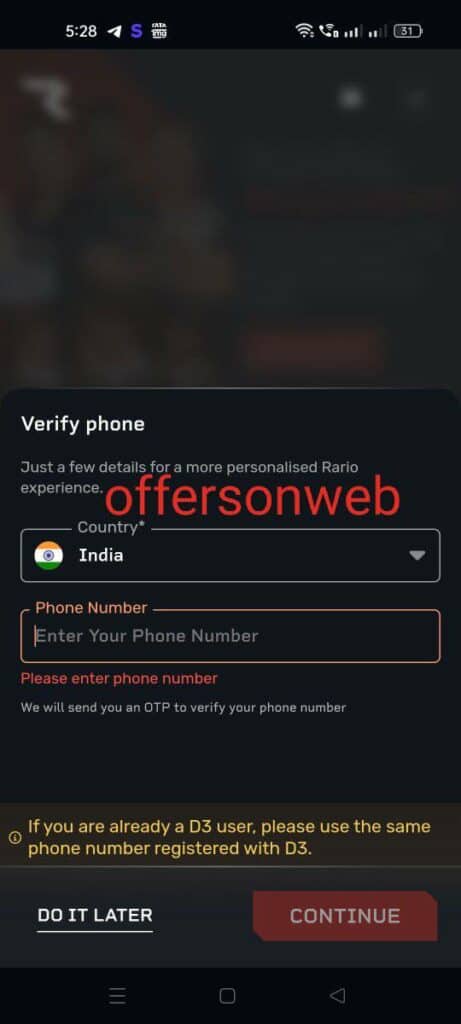 Rario Payment Wallet
With an integration from a Partner PSP, the Payment Wallet is a wallet service connected to the Platform. Any transactions carried out with the Payment Wallet are free from liability for Rario and Partner PSP. The necessary sum will be taken from/deposited into the Payment Wallet whenever a user buys or sells the Cards through main or secondary transactions.
Refunds, returns, or chargebacks for users are not handled by Rario. Rario disclaims any and all obligation for any financial transactions made by users on the Platform.
Refunds, returns, chargebacks, and other commercial aspects of users' interactions with other users, platforms, and third parties are not the responsibility of Rario, whether or not such interactions involve transactions in the Digital Product Wallet or Payment Wallet.
The user is solely responsible for their Payment Wallet, Digital Product Wallet, and all associated transactions.
According to the rules and conditions of the Payment Wallet, a user may add any amount to the Payment Wallet by sending instructions to it through the Account (hence defined) on the Platform.
A user can send instructions to their Payment Wallet through their Account on the Platform if they want to withdraw money from it. Any transactions involving a Payment Wallet are governed by its conditions, which could also include other restrictions.
Rario Transaction Fee-
By using the Platform to conduct work, you agree to pay all applicable fees, including any applicable levies, service fees, PSP Partner fees, foreign exchange rate, conversion charges, commissions, royalties, and other fees (including royalty fee and Platform fee) ("Fee").
These fees may include commissions, royalties, and other charges (including royalty fee and Platform fee). You give Rario your consent to automatically take Fee directly out of payments made to you and/or add Fee to your payments to Rario, as appropriate. Under no circumstances is the fee refunded.
Rario Refund Policy-
Rario does not offer refunds for any purchases you have made or may make, including those for Cards, Services, or other items on the Platform or through the use of Other Services.
Rario Withdraw Process-
By making a written request to the Data Protection Officer at [email protected] with reasonable notice, you may revoke your consent for Rario to collect, use, or disclose your personal information. Rario is required to let the person know what might happen if they withdraw their consent.
Depending on the complexity of the request and how it will affect our relationship with you, rario may need some time after receiving a written request to withdraw consent before processing the request and informing you of the results, including any legal repercussions that may affect your rights and obligations to us. Generally, after receiving your request, we will try to process it within ten (10) business days.
Rario Customer Care Service
Rario will do everything in its power to make your experience enjoyable. Please get in touch with rario team if you have any problem.